Paying high tariffs for bad utility services is annoying but a certain man overreacted when he stripped naked and threatened to rape the electricity company staff who disconnected his cables.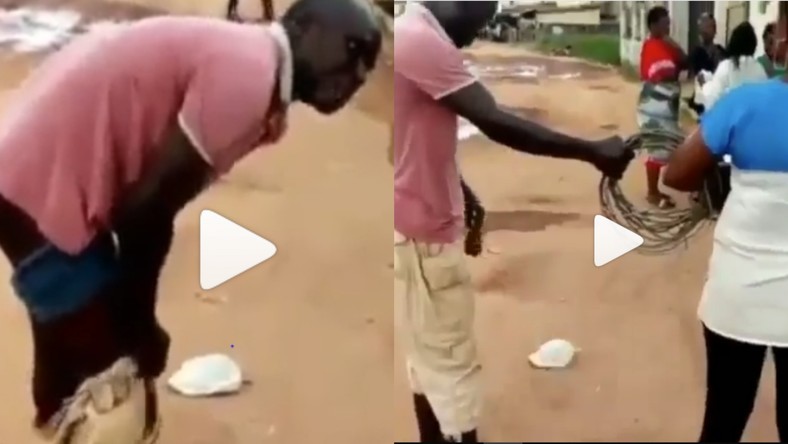 A video circulating online shows the angry Nigeria man struggling over the disconnected cables with the lady while ranting about how he had paid for the already bad service and yet the company's agents went ahead to disconnect him.
He also spoke about how he lost one of his sons as a result of their action.
While the dramatic incident was being filmed, the man flared up, pulled his trousers down and threatened to rape the lady before she left the cables for him out of fear.
Watch the video below: